Autism Acceptance Month, formerly known as Autism Awareness Month, is observed in April and aims to raise awareness and acceptance for the condition, which will affect one in every 54 children in the United States by 2020, according to the Autism Society of America.
Autism is a complex developmental condition that affects a patient's ability to interact, communicate, and progress. There are many subtypes of autism, and there is no single diagnosis.
Autism Acceptance Month, which was established by the Autism Society in 1972, emphasizes the importance of raising public awareness about the need to promote acceptance, celebrate differences, and be more inclusive towards autistic individuals in our communities.
ACCEPTANCE MONTH IN THE HISTORY OF AUTISM
Autism Awareness Month is celebrated in April, and the Autism Society works to create an inclusive community where autistic individuals are welcomed and supported to achieve the highest possible quality of life.
Since its founding by Bernard Rimland in 1965, the Autism Society has grown to become one of the few grassroots organizations serving the autistic community.
Aiming to raise awareness of autism, which is the world's fastest-growing developmental disability, the Autism Society organized one of the first nationwide efforts of an awareness campaign called National Autistic Children's Week in 1972.
This campaign later evolved into Autism Awareness Month, which is observed every April. Autism Acceptance Month was established in 2021 in order to promote acceptance and spark change among those affected by autism.
The Autism Society is acutely aware of the need to raise awareness and acceptance in order to spark change and promote a healthier lifestyle for people with autism by providing them with more opportunities.
Every day, it strives to make a positive difference in the lives of those who have been affected.
The organization serves more than 600,000 people who are affected by the "autism onslaught," and it does so through a variety of tools such as community partnerships with other organizations, digital and print resources, as well as events and referrals, all of which are intended to foster empathy and inclusion in the general public.
In addition to educating the general public in order to bring about systemic change and acceptance, their affiliate program spans more than 75 networks and advocates for services that are specifically tailored to the needs of the autistic community.
With the rate of autism diagnosis increasing at an alarming rate, we are dedicating these 30 days to celebrating the differences of-, learning more about-, and empowering autistic people.
TIMELINE FOR AUTISM ACCEPTANCE MONTHS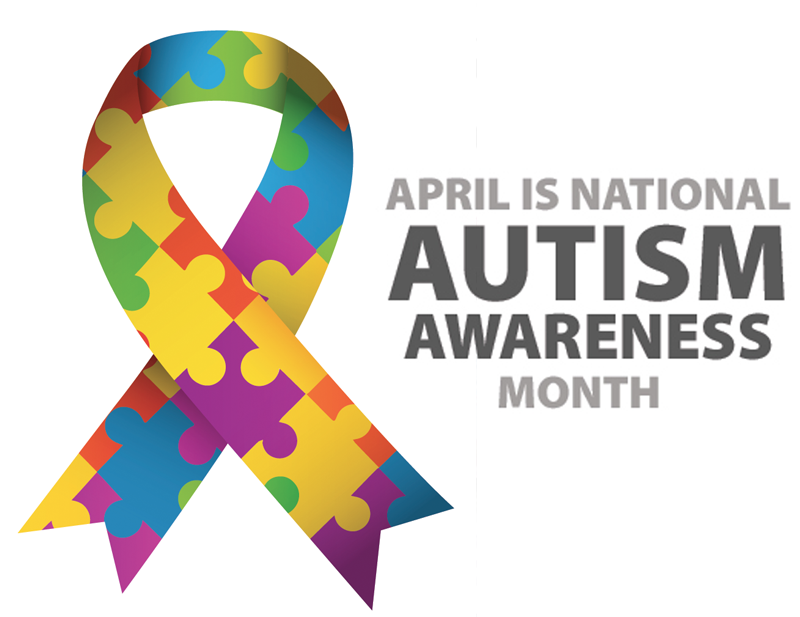 The first month that autism was accepted was 1976
Brain Tissue Research is an ongoing project.
A project is being launched to study brain tissue and gain a better understanding of autism at its source.
Applied Research on Brain Tissue was published in 1996
The Autism Society establishes a Foundation dedicated to applied research in the field of autism.
Autism Awareness Ribbon from 1999
It has been adapted as the universal sign for autism awareness, which is the puzzle-ribbon.
From Awareness to Acceptance by 2021
The Autism Society of America officially announced on March 4 that the month of March will be known as Autism Acceptance Month, as opposed to Autism Awareness Month.
HOW TO DETERMINE THE MONTH OF AUTISM ACCEPTANCE
Find out about and participate in the activities of local groups
Local autism awareness organizations in your city have planned a number of activities for you to attend. Reach out to one of the local organizations, ask for a schedule of the events scheduled for the month, and make sure to include your children in the activities.
These can range from fundraisers to Awareness Walks, all of which can be done while taking advantage of the beautiful spring weather.
Read books about autism to your children
The primary goal of Autism Acceptance Month is to educate the next generation about the importance of fostering acceptance and kindness towards the autistic community.
A great way to educate your children during Autism Awareness Month and start important conversations is to read "Ella Autie," a story about a 4th grader who battles society because she has autism.
Autism is a chronic condition that continues to present its own unique challenges in response to the pandemic. Plan to donate as much as you can to your local Autism Awareness Organizations or the Autism Society of America to help them continue their efforts and to encourage them to continue their unwavering support for the community.
The following are 5 AUTISM FACTS THAT WILL BLOW YOUR MIND
Autism is synonymous with being alone
The term "autism" is derived from the Greek word "autos," which means "oneself" or "oneselfiness." Autism is defined as "being alone" in its literal sense.
There is currently no known treatment for this condition
There are, however, a variety of treatments available to help alleviate the symptoms.
Dogs are a good choice for people with autism
Dogs have been shown to improve the quality of life of autistic children by reducing their aggressive behavior, promoting independence, and ensuring their safety, according to recent research.
It is more likely to occur in "older" fathers than in younger ones
According to another study, autism is genetically more prevalent in children whose fathers are over the age of 40.
Drowning is a leading cause of death in the United States
Drowning is a common cause of death for people diagnosed with autism spectrum disorder.
WHAT THE IMPORTANCE OF AUTISM ACCEPTANCE MONTH IS
It is the developmental disorder that is growing at the fastest rate
Autism is estimated to affect approximately 70 million people worldwide, according to official statistics. Aside from genetic mutation, environmental triggers such as exposure to heavy metals, antibiotics, chemicals, drugs, and even excessive television viewing have been linked to the development of autism.
Autism must be accepted in a loving manner
Growing numbers of people with autism are being diagnosed in the United States, which is a clear indication that more information about the disorder needs to be disseminated in order to inspire change and support.
This month serves as a reminder to be empathetic, warm, and welcoming to autistic individuals and their families in our communities.
Early intervention can be extremely beneficial when dealing with autism
If we can screen for autism at an early age, by being aware of its signs and symptoms, we can improve the quality of people's lives in a variety of ways, including underlying brain development, behavior therapy, and occupational therapy, among other things.
F.A.Q about "
autism awareness month 2022″
1.What month is associated with autism?
Every April, Autism Speaks commemorates World Autism Month, which begins on April 2 with World Autism Awareness Day, which is recognized by the United Nations. All month long, we will be focusing on sharing stories and providing opportunities to increase understanding and acceptance of people with autism, in order to foster worldwide support.
2. The month of April is designated as National Autism Awareness Month?
Autism is a complex developmental condition that affects a patient's ability to interact, communicate, and progress. There are many subtypes of autism, and there is no single diagnosis.
3. What is the significance of a puzzle piece as the autism symbol?
The Autism Society of America created a puzzle piece ribbon in 1999 to raise awareness about autism. The symbol was created to serve as a tool for raising public awareness. The puzzle piece represents the difficulty of living on the autism spectrum. People with autism and their families come in all shapes and sizes, which is represented by the ribbon.
4. What is the purpose of January being "Awareness Month"?
What is Cervical Health Awareness Month and why is it celebrated? The month of January has been designated as Cervical Health Awareness Month by the United States Congress. Despite the fact that more than 14,000 women are diagnosed with invasive cervical cancer in the United States each year, the disease is preventable through vaccination and appropriate screening.
5. What color does Autism Awareness Day take place in?
Although blue has traditionally been the color worn on World Autism Awareness Day, members of the neurodiverse community are calling for a shift in thinking, asking allies to wear red in support of autism acceptance and advocacy rather than simply increased awareness.
This new-life-connections.org post will show the information about "autism awareness month 2022″
See more articles in category:
Games